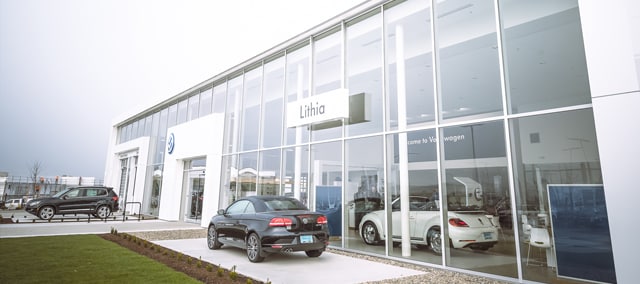 Medford Volkswagen is Proud To Serve Our Local Medford Community
Medford Volkswagen believes in maintaining a strong connection with our local community. We eat, breathe and live in the same city as many of our customers, which makes us responsible for the local community. Since Medford Volkswagen is also a successful business and our community makes us successful, we think it is our duty to give back to our Medford community.
Medford Volkswagen Works With The Below Community Organizations

 

Ashland Little League

Ashland, OR

http://ashlandoregonlittleleague.org



 

The guiding principle for the league is inclusiveness; that every child learns about baseball through playing, practicing, mentoring; by playing baseball, by practicing and developing skills, by striving to do their best; by facing defeat as well as victory; players develop tools to help with life.

          

 JR Livestock Auction

Curry County, OR

http://extension.oregonstate.edu/curry/4h

 

4-H is a learn-by-doing educational program helping youth grow and develop into positive citizens through 4-H projects, teamwork, responsibility, problem solving, leadership development, community involvement, public speaking, record keeping, decision making and group activities. 4-H is not only learning, it's FUN!
Sales
Monday

9:00AM-7:00PM

Tuesday

9:00AM-7:00PM

Wednesday

9:00AM-7:00PM

Thursday

9:00AM-7:00PM

Friday

9:00AM-7:00PM

Saturday

9:00AM-7:00PM

Sunday

Closed
Service
Monday

7:30AM-6:00PM

Tuesday

7:30AM-6:00PM

Wednesday

7:30AM-6:00PM

Thursday

7:30AM-6:00PM

Friday

7:30AM-6:00PM

Saturday

Closed

Sunday

Closed
Parts
Monday

7:30AM-6:00PM

Tuesday

7:30AM-6:00PM

Wednesday

7:30AM-6:00PM

Thursday

7:30AM-6:00PM

Friday

7:30AM-6:00PM

Saturday

Closed

Sunday

Closed